Blog from Nathan Michaud
I'd like to personally invite everyone to our first annual meet and greet golf tournament and trading conference !!
All donations are 100% tax deductible. Suggested minimum is $750, current minimum is $500 per ticket;$950 or $700 if playing golf.
For details, please visit the events page for discounted hotel pricing and other relevant info.
HOW IT ALL STARTED
Last year on my regular bi-weekly call with Scott Herman, I started talking about an idea to use the community of traders we've created over the years for an even more powerful good. Something to take it beyond creating the best broker or community for traders and focus on giving back.
We're fortunate enough to be successful at this profession, but at the end of the day it's just us, two, three or six monitors and a bunch of Internet friends talking about tickers each and every day.
We're surrounded by successful traders who do much wonderful work on their own, but acting together we can do so much more!
I started bouncing this idea off Scott about having a pledge day — a week or month where traders double or triple their commissions and donate without even realizing it; the more they trade, the more they donate. Another thought came to mind — we could even donate a percentage of profits during the pledge period. We ended up taking it one step further and I told him, "Why don't we support breast cancer, turn our logos pink and do it in October?'" Scott replied, "First off, I'm 100% in and let me know ANYTHING you need. Secondly, I'll match whatever we raise and lastly, do you know anything about my life? Are you just saying the whole 'breast cancer thing' because of what my wife and I went through or do you have no idea?"
I'll get to the rest of that story in a minute!
In mid-2013, we founded Traders4ACause with a great team of traders in the community focused on using their successes and good fortune to help others. We wanted to concentrate on smaller charities where you could see the capital invested making a direct difference rather than going towards administrative fees and marketing.
RAPUNZEL PROJECT
Scott's wife, Stephanie is a survivor of breast cancer. Scott wrote about her fight last year, what she went through and how one of the charities that we raised for on our first event,Rapunzel Project, gave Steph the confidence to keep up her fight. In 2013 we raised $21,000 for them! You can stay up-to-date on their website.
BUILDING DREAMS FOR MARINES
The second beneficiary of 2013's events was Building Dreams for Marines, a local charity near Nate out of Londonderry, N.H., for whom we raised $9,000. Building Dreams for Marines has been established to assist Marines who have honorably served and have a physically limiting condition, with life-enhancing modifications to their homes. The great part about this charity is you can see exactly where every dollar donated goes in real time on their Facebook page – it's extremely rewarding to know that you're a part of each project.
TAX EXEMPT STATUS
Our first two events we had to rely on users sending in checks and donations directly to the charities as we were pending tax exempt status, but didn't want to wait to put a good idea to use.Thankfully, that has since changed!
Earlier this year we received 501 (c)(3)tax exempt status and it was time to turn it up a notch. Our goal when creating the non-profit organization was to put on an annual event to raise money and awareness for different charities among the trading community.
THE EVENT
October 3-5, 2014 will be our first annual meet and greet scramble golf tournament and stock conference. This year's beneficiaries will be Care International and Dystonia and Parkinson's Foundation. We self-fund our operating costs so 100% of your donations go straight to the cause!
We have an unmatched panel of speakers including Dr. Brett Steenbarger from TraderFeed, Roddy Boyd from The Financial Investigator and Southern Investigative Reporting Foundation , Bill Simpson from Yellowdog Fund, Jamie Lissette of Hammerstone, Sang Lucci, and HFT expert Haim Bodek of , DanielMardorf aka @JohnWelshTrades, Michail Shadkin aka @EpicaCapital and a round table with most of the guys –me, @modern_rock and Gregg aka @lx21.
We've already had a great response — many members of the trading communities and respected twitter traders are attending as well as speaking. Because this is the first year of our event we have limited seating, so on August 15th, the minimum donation will rise to $750. To ensure you have a seat please reserve your spot before then! Make sure to reserve your room at the discounted rate on Mandalay Bay discounted website.
Our goal with this event is not just stocks, but an excuse to meet everyone, have fun, learn and do great things at the same time. We all work together daily online, so this is a great chance to meet one-on-one and share funny trading stories in person.
We have two great cocktail receptions planned, one at the brand new Chayo Mexican Kitchen + Tequila Bar, a tour of the entire city from ride on the world's tallest observation wheel, the High Roller, followed by a thank you brunch Sunday! I hope to see you all there and look forward to taking the 1st annual scramble golf tournament champion title. 🙂
Hope to see you all there!
Nathan Michaud
Here's some of the guests currently planning to attend!
@Traders4ACause My speaking topics will be "Thinking Big" + "Risk Management" from perspective that NOBODY ever talks about + misc stuff.

— Michail Shadkin (@EpicaCapital) August 4, 2014
I'll be at @Traders4ACause Charity Conference on Oct 3-5 in Vegas! Hope to see you all there! http://t.co/cEsinEFzFl

— Offshorehunter (@offshorehunters) July 24, 2014
I'll be at @Traders4ACause event Oct 3-5 and hope to see you all there! http://t.co/VdxtywKEgY

— Tom Kelly (@TomKellyLV) July 24, 2014
I'll be at @Traders4ACause Charity Conference on Oct 3-5 in Vegas! Hope to see you all there! http://t.co/6TDUYd7BKh

— Craig (@CraigTrader) July 24, 2014
Speaking at a charity trader convention in Vegas in Oct. Will post the link when available. Learn. Party. Winner.

— John Welsh (@johnwelshtrades) July 30, 2014
I'm all booked for the @Traders4ACause event in Vegas. Looking forward to meeting some great traders while raising money for charity.

— JD15 (@MicrocapTrading) August 1, 2014
Can't wait for @Traders4ACause Oct in LasVegas!! TradingFISH @mrockrulez is a proud sponsor. Will be speaking for first time ever. Join us!

— Modern Rock (@modern_rock) August 2, 2014
Just signed up for @Traders4ACause event in Vegas Oct 3-5. Can't wait to meet everyone there! Gonna be a good time!

— Phil Goedeker (@OzarkTrades) July 22, 2014
Just signed up for @Traders4ACause 1st annual stock conference and golf tournament

— DerrickJL (@DerrickLeon719) July 21, 2014
Reserved a slot at Trader4ACause charity event in Las Vegas Oct. 3-5. So much talent in one place and for a good cause @InvestorsLive.

— fisktr (@fisktr) August 3, 2014
Just signed up for the @Traders4ACause event in Vegas Oct 3-5. Can't wait! Charity, hang w/ great traders, and golf… #epic @InvestorsLive

— Mike Rosenthal (@ConciseInvestor) July 23, 2014
Just signed up for the @Traders4ACause event in Vegas. Looking forward to meeting everyone! @InvestorsLive #Trading #Vegas #Charity

— Mike Coates (@mikecoates) August 4, 2014
InvestorsLive has partnered with CenterPoint Securities this October!

EDIT 10/22/13 12:21PM: In the video I say I doubled my commissions I've actually TRIPLED them for the week and all proceeds will go to charity!
We're excited to announce the first annual Traders4ACause charity event. For the week of October 21st – 25th will be raising money for charity. Specifically, 75% of all monies raised will be donated to the Rapunzel Project and 25% will be given to Building Dreams for Marines.
Both charities are a 501(c)(3) charitable organization and your donation is 100% tax deductible.
In addition, CenterPoint will match all monies raised during the month up to $20,000!
The Rapunzel Project was chosen as the primary beneficiary of CenterPoint's first annual Traders4ACause event for personal reasons. In July of 2011 Scott's (of CenterPoint) wife, Stephanie was diagnosed with breast cancer. After undergoing a double mastectomy followed by a year of chemotherapy and radiation, we feel blessed that she is doing great and is cancer free.
To read their personal blog, please visit www.tradersforthecure.com.
We are hopeful the idea of Traders4ACause will continue to grow, not just with CenterPoint, but with all traders in any organization. We sincerely appreciate your business and hope that you will consider joining us for this worthy cause. Please see the participation form to see how you can make a difference.


Please make checks payable to:
Rapunzel Project or Building Dreams for Marines
Please send all donations to:
CenterPoint Securities
13060 Signature Point Drive Suite 60
San Diego, CA 92130
Phone: 1-858-947-3635
Please contact me with any questions!
Stay tuned for more updates and a new website launch into the new year!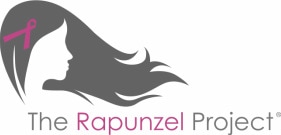 September, 2013
In July of 2011 my wife Stephanie was diagnosed with breast cancer.  Within 6 weeks, she underwent a double mastectomy followed by a year of chemotherapy and radiation.  She has now completed all treatments and we feel blessed that she is doing great, healthy and cancer free.
Upon receiving the diagnosis, our number one thought was for her to live. After that was addressed, our next concern was for our two young children, Samantha and Sean.  Samantha had just turned four and Sean was one and a half.  We wanted them to have as much normalcy as possible.
Stephanie's doctor mentioned in passing that some patients were able to keep their hair using some sort of "cold cap".  She researched and found a company in England that rented cold caps (http://penguincoldcaps.com/) which claimed to allow patients to keep their hair while undergoing chemotherapy.  As an active person, she preferred not to wear a wig and was excited about the possibility of not losing her hair.
During the days between treatments when Stephanie felt okay and was able to function, she did not want to "look sick".  She also felt that keeping her hair would help protect her privacy.  Finally, when she looked in the mirror post treatments, she may be able to avoid the constant reminder of the cancer and chemo.
I was quite skeptical about the cold caps, and even more skeptical about the idea of her wearing a cap that was frozen to negative 30 degrees Celsius for 10 hours on treatment days.  Stephanie did a lot of research and networking and found several women that had success with the caps and wanted to give them a shot. The pain was so brutal that she actually vomited within a few minutes of wearing them for the first time.  This was probably a combination of the cold and nerves. Stephanie is a very strong willed woman, having much more resolve than I can imagine, and she pushed through the pain and miraculously never lost her hair. It was definitely a psychological boost for her to not go bald, and she has never regretted the decision.
In order to freeze the caps to thirty below zero, my father-in-law and I would sit in the garage and chop approximately 50 pounds of dry ice for about an hour in the evenings prior to her chemo treatments.  We would layer eight cold caps in the dry ice and lug them in two huge coolers to the Oncologist's office for every treatment.  We then had to hire someone to change out the cold caps every 30 minutes trying to maintain the required temperature; it was quite a circus.  The process would have been significantly easier and less expensive if the treatment center had a freezer on site that was capable of freezing to 30 below zero. A normal freezer does not get anywhere near the required temperature.
After Stephanie was finished with the chemo, I researched if any treatment centers have these special freezers.  I found that a few dozen around the country (Eg. 3 in Beverly Hills) do in fact make them available to patients.  I also discovered a terrific charity based in Minnesota that donates these special freezers to treatment centers all over the country. The Rapunzel Project was founded by Shirley Billigmeier and Nancy Marshall, both breast cancer survivors.  We are thrilled to have this charitable organization as the primary beneficiary of CenterPoint's first annual Traders4ACause charity event.  Please click the button below to participate.
Many thanks,
Scott Herman