2ND ANNUAL CHARITY TRADING CONFERENCE AND GOLF TOURNAMENT
Mandalay Bay Resort
Las Vegas, Nevada
Event Information
The Annual Traders4ACause Charity networking event gives traders from all over the world an opportunity to learn and socialize while supporting a great cause. Join us for an event-packed weekend filled with golf, cocktails, engaging speakers, and so much more!
FRIDAY - September 25, 2015
Golf at Bali Hai Golf Club
Cocktail Reception at Bali Hai's Cili
SATURDAY - September 26, 2015
Conference – 8:30AM-4:30PM
Cocktail Reception at Chayo LV
SUNDAY - September 27, 2015
Meet & Greet Breakfast
Conference & Round Table Discussions – 9:15AM-2PM
We raised over $100,000 in 2014.  We're looking to beat that this year with your continued support!
EVENT IS SOLD OUT!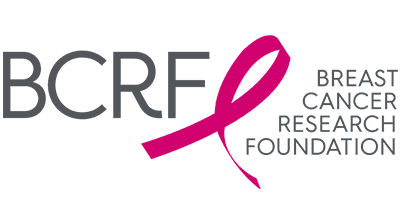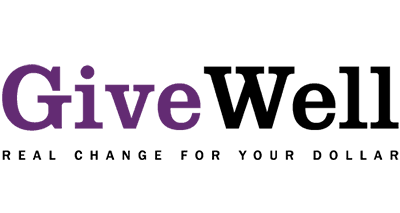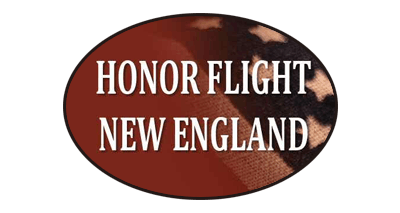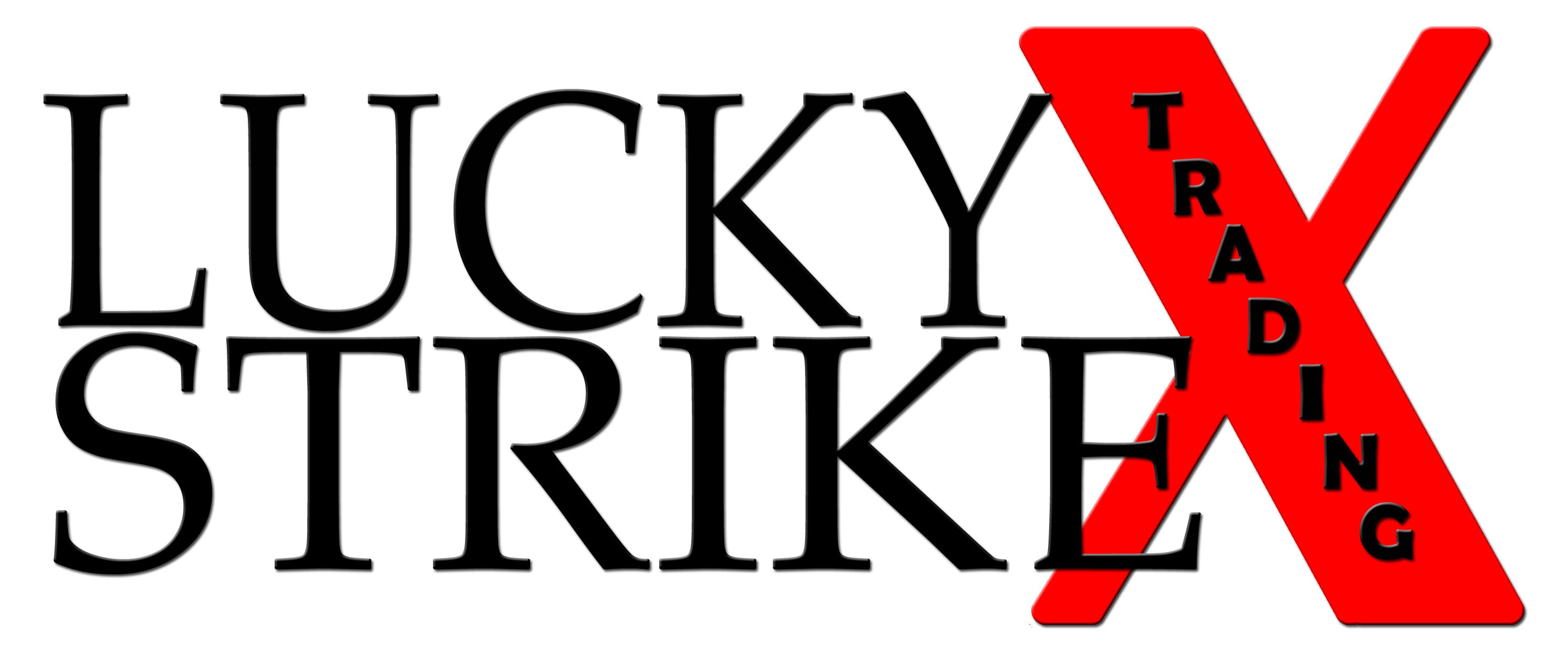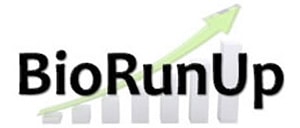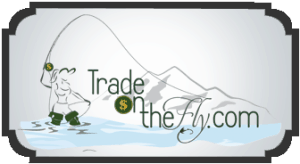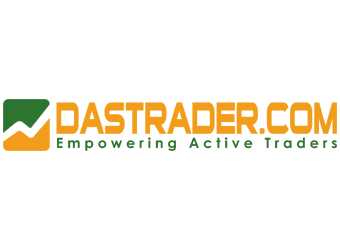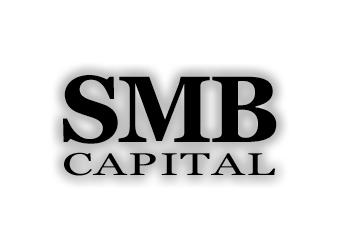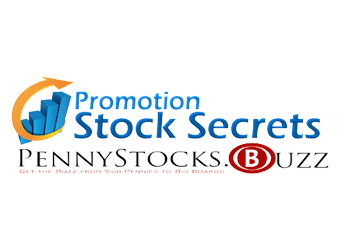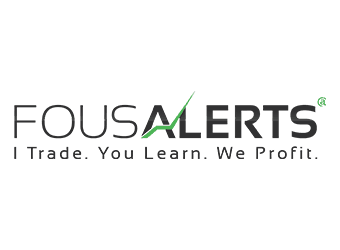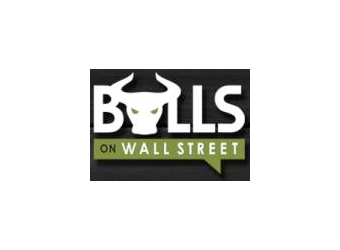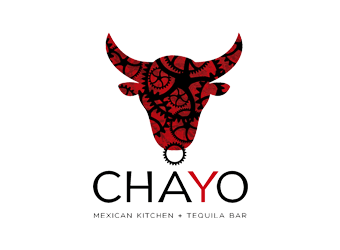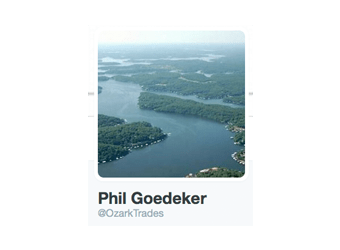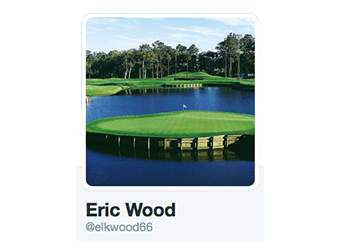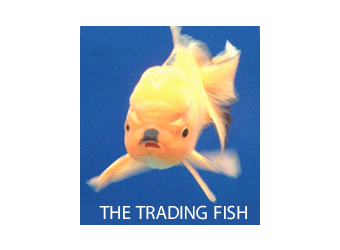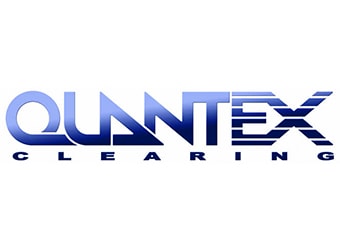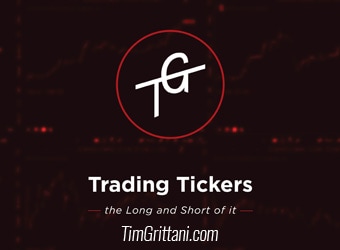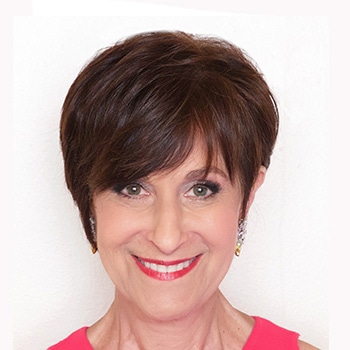 Myra Biblowit
Myra Biblowit is the president and chief executive officer of the Breast Cancer Research Foundation, the nation's highest rated breast cancer organization, with a mission focused exclusively on funding research around the globe.
Myra was appointed to BCRF in 2001, a year when BCRF raised $10.6 million and committed $8.5 million to funding 50 researchers in the United States. Today, BCRF is supporting the work of over 235 researchers across six continents, with grants of $58.6 million, making it the largest private funder of breast cancer research in the world. During her tenure, BCRF funding has enabled many of the most important breakthroughs in breast cancer prevention, diagnosis, treatment, metastasis and survivorship.   Myra has been widely recognized for running one the most financially efficient and transparent non-profits in the country. Under her leadership, BCRF is the only breast cancer organization rated A+ by CharityWatch and has been awarded Charity Navigator's highest rating of four stars 13 times since 2002.
Prior to joining BCRF, Myra led successful capital campaigns for many of New York City's premier institutions, including the NYU Langone Medical Center, Mount Sinai Medical Center, the American Museum of Natural History, and the Central Park Conservancy.
Myra serves as a member of the Board of Directors of Wyndham Worldwide, the Housewares Charity Foundation and the Historic House Trust of New York City. She is a member of the New York Women's Forum. Myra also serves as an Advisor to the NYU Center for Philanthropy and Fundraising and as a member of the Advisory Board of Project Hope for Ovarian Cancer Research & Education. Myra was honored by Women in Development New York, with its 2012 Woman of Achievement Award. She is also a recipient of New York SmartCEO Magazine's 2013 Brava! Award, which recognizes distinguished women leaders. In 2015, Myra received the "Leadership in Health Award" from the Kelly Cares Foundation. Myra holds a BA from Tufts University and a Master's Degree from the Heller School for Social Policy and Management at Brandeis University.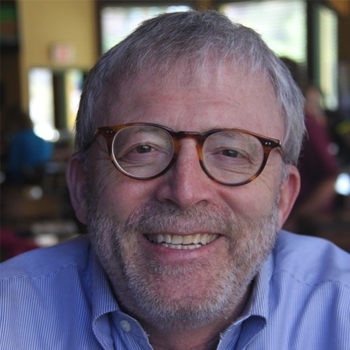 Peter Brandt
Peter Brandt entered the commodity trading business in 1976 Continental Grain Company futures market division, ContiCommodity Services. From his start in the commodity industry, Peter's goal was to trade his own capital.
From 1976 through 1980, Peter handled large institutional accounts including Campbell Soup Company, Oro Wheat, Godiva Chocolate, Swanson Foods, McDonald's, Homestake Mining and others.
In 1980, Peter founded Factor Trading Co., Inc. at the Chicago Board of Trade. In his capacity as CEO, Peter has primarily been engaged in trading proprietary capital. Factor also produced market research based on classical charting principles and managed trading accounts for several large institutional clients. Among Peter's institutional trading clients was Commodities Corporation ("CC") of Princeton, NJ, at the time one of the world's largest trading houses.
In 2011, John Wiley and Sons published Peter's second book, Diary of a Professional Commodity Trader. The book became Amazon's #1 ranked book on trading for 27 weeks. His first book, Trading Commodity Futures with Classical Chart Patterns, published in 1990, is out of print and considered a classic by many traders.
Peter periodically posts articles on his market analysis and perspective on trading through his blog, www.PeterLBrandt.com, part of the StockTwits network of blogs. A survey conducted in 2012 by Barry Ritholtz of The Big Picture ranked Peter's blog as one of the 10 most influential financial web sites.
Peter primarily trades global futures markets and spot foreign currency cross rates. An independent audit conducted in 2011 reported Factor's career proprietary trading performance at an average annual ROR of 41.6%. According to the audit, each $1,000 of starting capital in 1981 had produced actual net trading profits of $319.000. Factor's career MAR ratio stands at 2.3 to 1.
Peter and his wife live in Colorado. When not trading, Peter spends his time visiting his children and grandchildren in Minnesota and Arizona.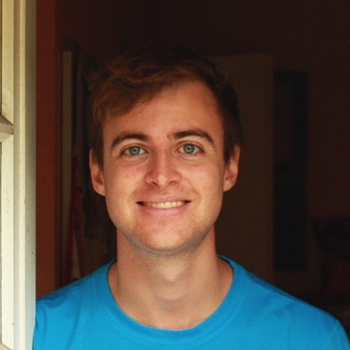 Sean Conley
Sean Conley is a Research Analyst for GiveWell, a nonprofit dedicated to finding outstanding giving opportunities and publishing the full details of its analysis to help donors decide where to give. Based in San Francisco, GiveWell conducts in-depth research on international charities working on health, nutrition, and poverty alleviation programs with evidence-based results and recommends 8 charities working in those areas. In 2014, GiveWell tracked $27.8 million in money moved to the charities it recommends.Sean graduated from Oxford University in 2012 with a BA in Philosophy, Politics, and Economics and joined GiveWell in 2013.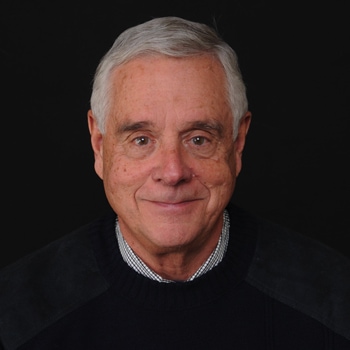 James Dalton
James F. Dalton has been involved in the stock and futures markets for more than 40 years. He has been a member of the Chicago Board of Trade as well as a member of the Chicago Board Options Exchange, and Senior Executive Vice President of the CBOE during its formative years.
At Paine Webber – which merged into UBS Financial Services – Jim managed an institutional trading desk, then served as Manager, Hedge Fund Research, and finally became Director of Research for Managed Accounts. His experience is fully realized in two books: Mind over Markets: Power Trading with Market Generated Information Updated Edition (2013) and Markets in Profile: Profiting from the Auction Process (2007).
Currently a full-time trader, Jim advises two hedge funds and several trading firms. Jim is a discretionary trader and long-time proponent of employing the Market Profile® to facilitate trading. The ways in which the behavior of markets and traders affects each other serves as a common thread through Jim's writing, trading, and mentoring.
Since 2010 Jim has instructed traders at J Dalton Trading through DVD programs, seminars, and online 'Intensives'. Understanding the behavior of those with whom we are competing, in conjunction with the Market Profile®, is an integral part of Jim's market analysis. Jim believes that ultimately self understanding is as important as market understanding; only when the two are equally well comprehended can the whole trader emerge and compete with greater odds of success.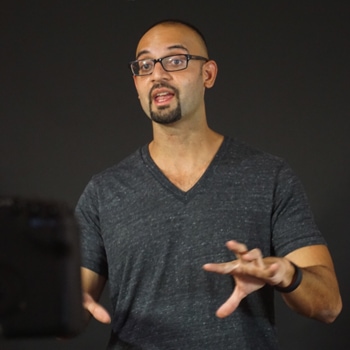 Kunal Desai
Kunal Desai is the CEO and head trader of Bulls on Wall St. Kunal began trading stocks during the Dotcom Boom, experiencing several ups and downs while growing his account and his knowledge of how the market works.
After years spent trading and developing a consistently profitable system, Kunal founded Bulls on Wall Street to teach others how to take control of their financial destinies. Kunal uses his passion for trading every day to guide traders in the chat and teach his system in the Bulls classes.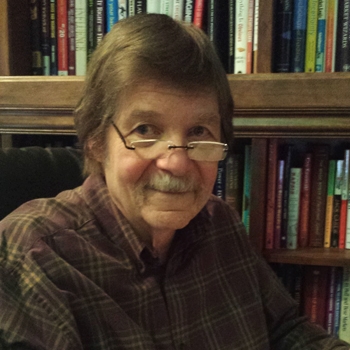 Terry Liberman
Terry retired in 1991 after a 30 year career as a facilitator and performance coach for entrepreneurs.
His work with clients focused on helping them accelerate their growth and profitability for supporting their current lifestyle and eventual transition into their post-work phase of life.
Terry's core client 'methodology' is based on three pillars: clarified principles, deliberate learning, and structure ownership and execution.
His trading career began in 1993. Since then he has been a 'perpetual' student of trader development. His experience includes producing educational materials, teaching courses, performance coaching, facilitating trader processes, and building a trading software company.
His current focus, combining what he learned and experienced prior to trading, plus his work with traders over the past 22 years, is on developing 'tradingtoTrader', and writing his latest book "The Trader, the Entrepreneur".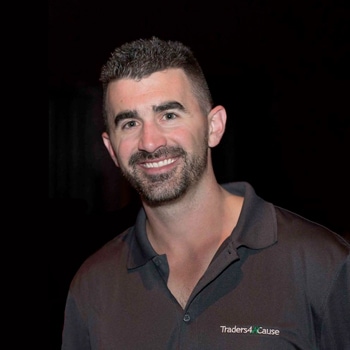 Nathan Michaud
Nathan Michaud is a veteran trader who has been day trading for over 10 years. Nathan is well known in the trading community as the founder of InvestorsLive, LLC, a company focused on aiding new and veteran traders in identifying the right stocks to trade. InvestorsLive LLC operates a live momentum chat room at InvestorsUnderground.com, which is a transparent trading community of professional traders. The company also offers educational products such as videos and streaming DVDs, video lessons, webinars, and more.
Nathan holds a Bachelor's degree in Finance from the University of New Hampshire.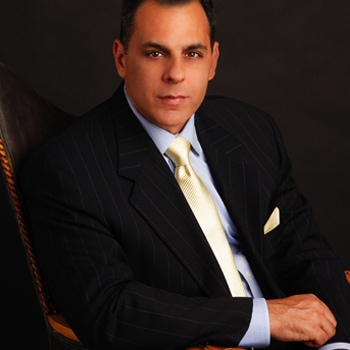 Mark Minervini
Mark Minervini is one of America's most successful stock traders. He is the author of the best-selling book Trade Like a Stock Market Wizard; How to Achieve Superperformance in Stocks in Any Market (McGraw Hill 2013).
Starting with only a few thousand dollars, Minervini turned his personal trading account into millions averaging 220% per year for five consecutive years with only one losing quarter. To put that in perspective, a $10,000 account would explode to over $3 million in just 5 years.
Minervini is featured in Jack Schwager's Stock Market Wizards: Conversations with America's Top Stock Traders. Schwager wrote: "Minervini's performance has been nothing short of astounding. Most traders and money managers would be delighted to have Minervini's worst year—a 128 percent gain—as their best."
To demonstrate the capabilities of his SEPA® methodology, in 1997, Minervini put up $250,000 of his own money and entered the U.S. Investing Championship. Trading against stock, futures and options traders, he traded a long only stock portfolio and won the real-money investment derby with a 155% annual return, a performance that was nearly double the next nearest competing money manager.
Minervini educates traders about his SEPA® trading methodology through Minervini Private Access, a streaming communication platform that allows users the unique experience of trading side-by-side with him in real-time.
Minervini also conducts a live Master Trader Program workshop where he teaches his trading methodology in a 2-day weekend event.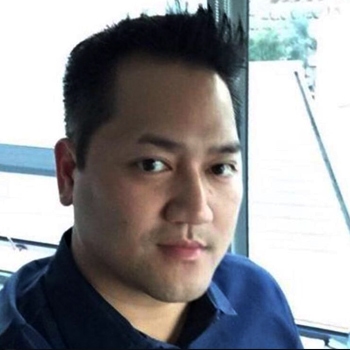 Bao Nguyen (@Modern_Rock)
Bao, more commonly known online as @Modern_Rock (aka THE Trading Fish @mrockrulez), graduated from UC Davis with a degree in Engineering and spent 8 years as a developer during the .COM days in Silicon Valley. However, Bao was more interested in trading stocks than he was programming applications. He became instantly hooked when his very first trade on Silicon Graphics (SGI) made him 30% overnight.
Bao moved to NYC around 2000 during which time he became really focused in day trading and decided to become a full time trader, trading exclusively for himself.
Although Bao currently trades all types of US equity stocks, for many years his expertise was in the area of penny stocks, where he made a name for himself as "Modern_Rock".
Bao currently lives in Silicon Valley, CA and spends his time traveling and paying it forward, sharing his trading knowledge for free via THE Trading Fish @mrockrulez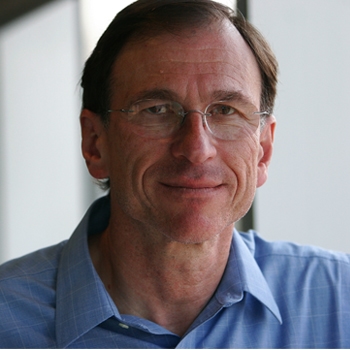 Jack Schwager
Mr. Schwager is a recognized industry expert in futures and hedge funds and the author of a number of widely acclaimed financial books. Mr. Schwager is one of the founders of Fund Seeder (FundSeeder.com), a platform designed to find undiscovered trading talent worldwide and connect unknown successful traders with sources of investment capital. Previously, Mr. Schwager was a partner in the Fortune Group (2001-2010), a London-based hedge fund advisory firm. His prior experience also includes 22 years as Director of Futures research for some of Wall Street's leading firms, most recently Prudential Securities.
Mr. Schwager has written extensively on the futures industry and great traders in all financial markets. He is perhaps best known for his best-selling series of interviews with the greatest hedge fund managers of the last three decades: Market Wizards (1989), The New Market Wizards (1992), Stock Market Wizards (2001), Hedge Fund Market Wizards (2012), and The Little Book of Market Wizards (2014). His other books include Market Sense and Nonsense (2012), a compendium of investment misconceptions, and the three-volume series, Schwager on Futures, consisting of Fundamental Analysis (1995), Technical Analysis (1996), and Managed Trading (1996). He is also the author of Getting Started in Technical Analysis (1999), part of John Wiley's popular Getting Started series.
Mr. Schwager is a frequent seminar speaker and has lectured on a range of analytical topics including the characteristics of great traders, investment fallacies, hedge fund portfolios, managed accounts, technical analysis, and trading system evaluation. He holds a BA in Economics from Brooklyn College (1970) and an MA in Economics from Brown University (1971).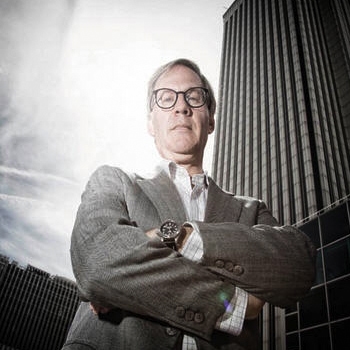 Brett N. Steenbarger
Brett N. Steenbarger, Ph.D. is Clinical Associate Professor of Psychiatry and Behavioral Sciences at SUNY Upstate Medical University.  He began his coaching work at Kingstree Trading in Chicago in 2004 and then moved to Tudor Investment Corp. in Greenwich, CT in 2007.  Most recently, he has been consulting to hedge funds in New York and Connecticut.  Brett is the author of the TraderFeed blog and also writes a blog for Forbes.  His fourth trading book, Trading Psychology 2.0, is scheduled for publication in September.  When not working with portfolio managers and writing, Brett trades the ES futures and enjoys travel and good times with his wife Margie and their five children, seven grandchildren, and three rescue cats.