It's that time of year again! We're excited to announce that tickets are now on sale for the 4th Annual Traders4ACause Charity Conference and Golf Tournament.
The conference will take place on October 6-8, 2017 at the Wynn Hotel in Las Vegas, Nevada.
Order your tickets by July 31, 2017 using the code "EARLYBIRD" to save $250 on admission.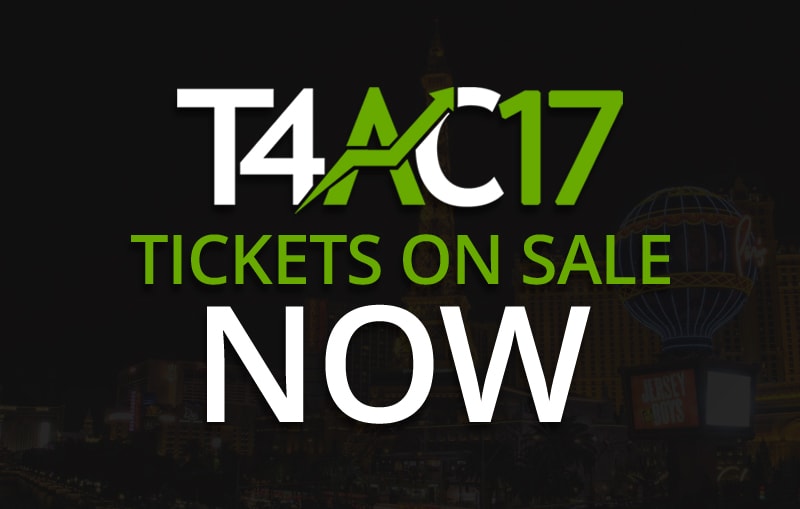 Event Mission
We started running these conferences four years ago and they get better and better every year. Many of you are already familiar with the conference. We have an impressive amount of people who return every year. For those of you who are unfamiliar with the event, keep reading (you won't want to miss out!).
There is so much going on every year and everyone gets a little something different out of the event. Some come for the networking, some come for the entertainment, and some come for the education. Whatever your goal, you have a great conference ahead of you.
Networking and Socialization
The Traders4ACause conference is unlike many other conferences. We go out of our way to facilitate a friendly environment in which it is easy to network with other traders. If you're a member of online trading communities, this can be a great opportunity to put faces to usernames. Furthermore, you begin to forge stronger bonds with other traders when you meet them in person. These bonds help you build your own network of traders that you can communicate with daily.
Building a "network" of traders pays dividends for a lifetime. These are the people you can discuss trade ideas with, share successes and failures with, and interact with during market hours.  Whether you are new to trading or an experienced trader, there are plenty of connections to be made.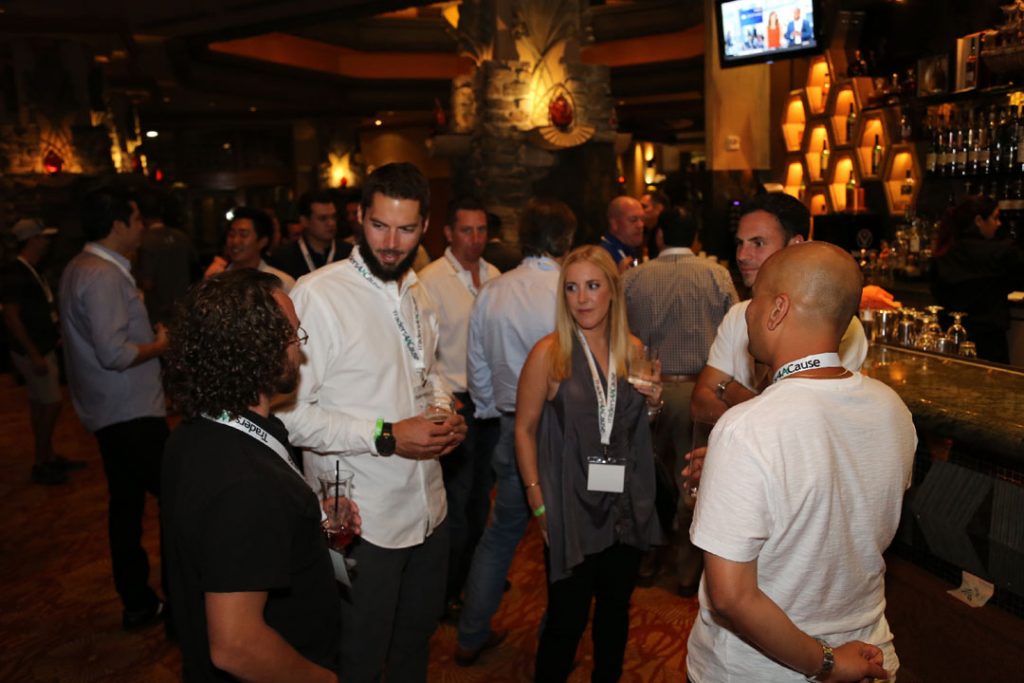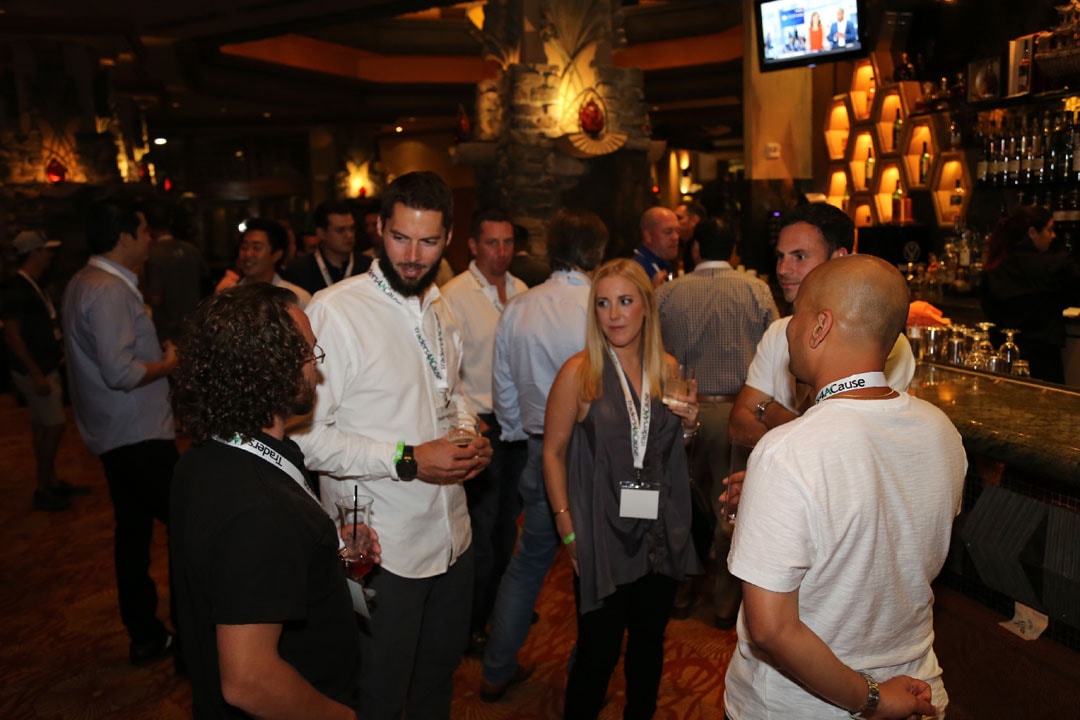 Trading Education
Our goal is to make sure that every trader learns something new at the conference. While you can learn a lot by networking with other traders, we also host a variety of renowned speakers who share their trading knowledge in a presentation format. Every year, we host a variety of respectable speakers, including hedge fund managers, analysts, career traders, and more. The presentation formats range from "keynote-style" lectures to crowd-fueled Q&A sessions.
There is SO much to learn at every event and this year we have one of our best speaker lineups to date!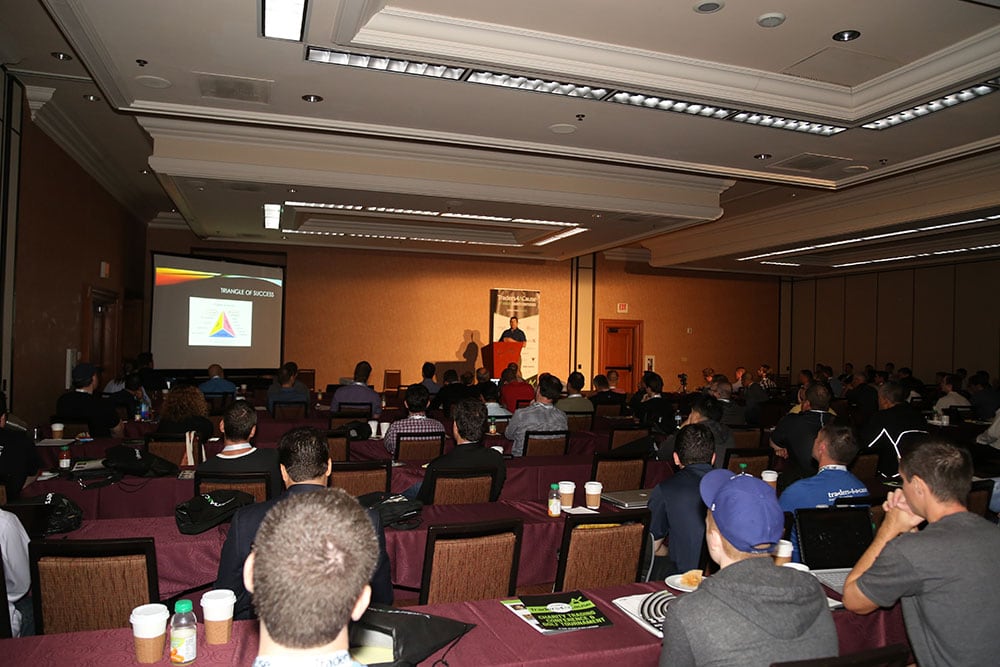 Charity
We want to make sure every attendee gets their money's worth, and we're confident that this will be one of the best conferences you ever attend. That said, our mission is much deeper than simply putting on a great conference. We are also focused on inspiring a philanthropic spirit within the trading community. Many traders have the opportunity to live lives that the rest of the world can only dream of. We believe that this good fortune also presents us with the opportunity to trigger positive change in the world.
Every year, we team up with select charities in order to fulfill this mission. These charities are hand-picked by our board based on their merits, efficiency, and overall impact. Last year we raised over $200,000 and the year before we raised over $175,000. We've worked with charities such as the Breast Cancer Research Foundation, GiveWell, Three Square, Care, and more.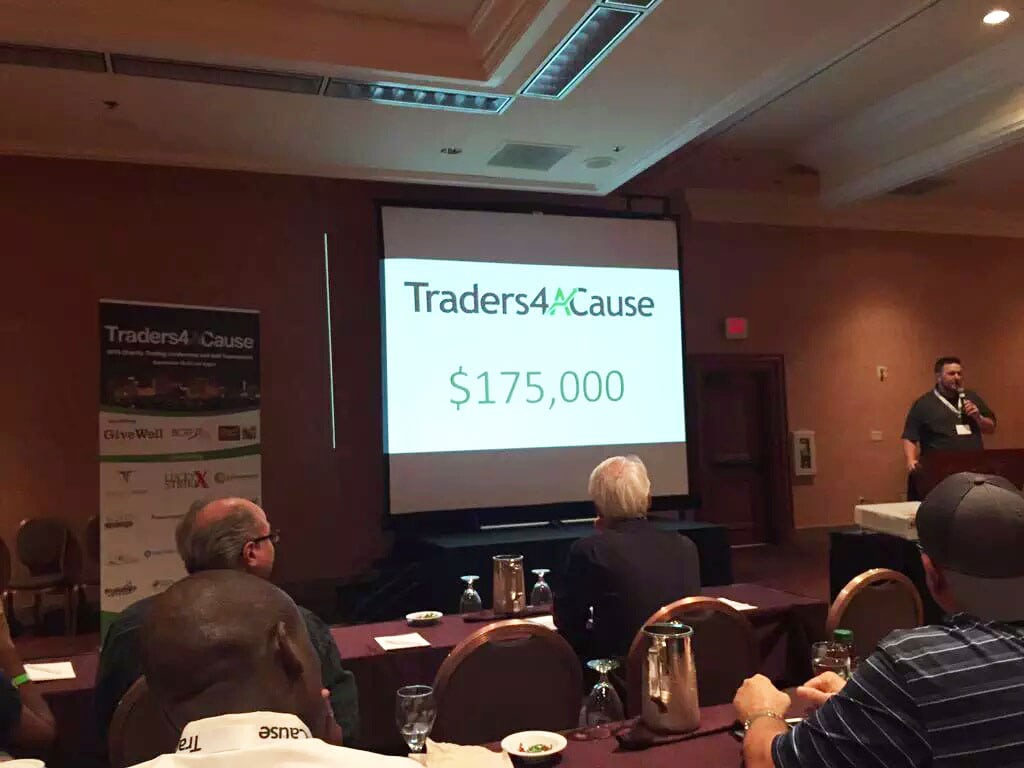 Event Itinerary
Prepare for an action-packed weekend. This year's conference is poised to be the best one to date.
Here's what the schedule looks like so far:
Friday, October 6:
Golf Tournament at Bear's Best – In the afternoon, we will be hosting a golf tournament at Bear's Best. We'll split up into teams and hit the greens. This is a great opportunity to meet some of the attendees and show off your golf skills (or lack there of – either way is fine).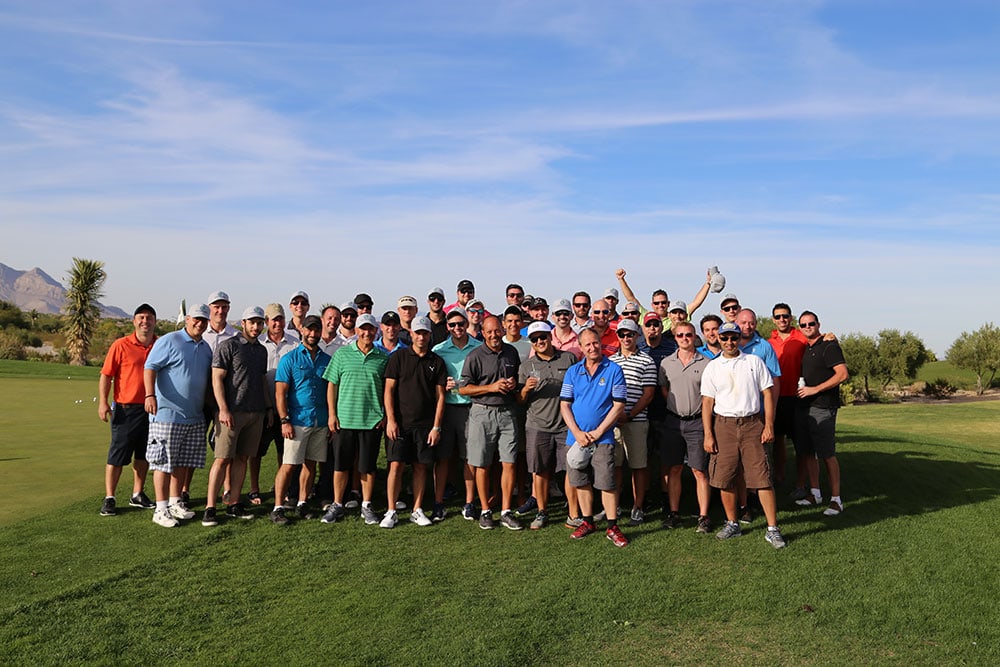 Cocktail Reception at Beer Park – At night, we will meet at Beer Park on the Las Vegas strip for a cocktail hour. Enjoy the open bar with an impressive selection of draft beers and other cocktails. Mingle with other traders, meet the speakers, and get to know everyone before the conference begins the next day.
Saturday, October 7:
Conference Begins – The conference will begin on Saturday morning and go until the afternoon. Prepare to soak in tons of valuable trading information from our speakers.
Cocktail Reception – We think you deserve a drink after a long day of education and self-improvement. Join us for another cocktail hour where you can have a few drinks, meet some more traders, and discuss all of your newfound knowledge.
Sunday, October 8:
Meet & Greet Breakfast – We'll start the day off with a great breakfast and casual social event. This (as well as the other cocktail receptions) is a great event for spouses!
Conference Continues – Get ready for another day packed full of actionable trading lessons. On Sunday, we will be hosting trader talks as well as a few panels. Our panels are formatted in a conversational manner that allows for audience engagement and questions.
Speaker Lineup
We've been working endlessly to secure a great lineup of speakers with a variety of expertise. You'll have the opportunity to learn from short-biased traders, long-biased traders, fundamental analysts, technical traders, day traders, swing traders, etc. There's something to learn for everyone, regardless of your trading style and experience. Here's the current list (more to be added):
Andrew Left – Andrew Left is founder and Executive Editor of Citron Research. Citron Research has been publishing columns for over 14 years, making it one of the longest-running online stock commentary websites. With over 150 reports, Citron has amassed a track record identifying fraud and terminal business models second to none among any published source.
Sahm Adrangi – Sahm Adrangi is the Founder and Chief Investment Officer of Kerrisdale Capital Management. He has been involved in all aspects of the firm's development since its founding in 2009. He launched the firm with under $1 million and has grown it to more than $500 million today.
Ben Axler – Mr. Axler is the founder of Spruce Point Capital Management and co-founded Prescience Point Research Group (2012-2014), a short-focused research firm. Mr. Axler is an activist short-seller, forensic financial researcher, and has exposed over $1.0 billion of alleged frauds on the Nasdaq and the NYSE
Mike Bellafiore – Mike Bellafiore co-founded SMB Capital, a proprietary trading firm in New York City, and SMB Training, its trader education company. He is the author of the "trading classic" One Good Trade and The PlayBook. As an international lecturer, Mr. Bellafiore has built trader trading programs globally for hedge funds, prop trading desks, and retail traders.
Tim Bohen – Tim's interest in business in trading dates back to his college days. Over the years, Tim has grown and sold successful businesses while part-time trading. In 2013, Tim became a full-time trader who now specializes in short selling lower priced stocks.
Phil Goedeker – Phil (also known as @OzarkTrades) is a full-time trader who got his start back in college. Phil opened a small account during his sophomore year. He lost the money and repeated the process junior year. By senior year, Phil was starting to understand chart patterns better and started learning how to short stocks. By the end of senior year, Phil grew his small account exponentially by focusing on shorting parabolic moves.
Tim Grittani – Tim first became interested in trading while he was still in college pursuing a finance degree. He opened small accounts a few times without having much luck in the market. Eventually, Tim started studying vigorously and developed a niche strategy to focus on. This strategy, initially focused around penny stocks, helped Grittani impressively propel his small account by the age of 24.
Chris Irons – Chris Irons (aka "Quoth the Raven") joined GeoInvesting in 2014 as the firm's Senior Business Writer and Equity Analyst. At Geo, his responsibility is generating ideas, building out theses', and sifting through ideas to find actionable content; all while upholding a commitment to ethical standards and evidence-based investment ideas. Prior to GeoInvesting, Mr. Irons had authored nearly 1,000 independent analyst reports, scholarly documents, articles, and critical commentaries on businesses and publicly traded companies
Michele Koenig – Michele has been a full-time trader since 2001.She is renowned for her swing trading strategies and technical analysis. Michele operates TradeontheFly, a swing trading chat room and education service.
Sang Lucci – Anand Sanghvi, aka "Lucci", is the founder and head trader at Sanglucci.com. Anand has successfully traded equities and options since 2006. He launched his first hedge fund, Sang Lucci Capital Partners, LP, in 2012. Sang Lucci operates the trading education website SangLucci.com.
Nathan Michaud – Nathan Michaud is a veteran trader who has been day trading for over 10 years. Nathan is well known in the trading community as the founder of InvestorsLive, LLC, a company focused on aiding new and veteran traders in identifying the right stocks to trade. InvestorsLive LLC operates a live momentum chat room at InvestorsUnderground.com, which is a transparent trading community of experienced traders.
Gregg Sciabica – Gregg has been a full-time trader since 1999. He is one of the most well-known short sellers within the trading community. Gregg operates 90PercentTrades.com where he shares his latest positions and price targets.
Maj Soueidan –  Maj has been an investor since 1989 (full-time investor since 1994), turning $3,000 into his first million by 1998. He co-founded GeoInvesting in 2007 to bring institutional quality long-based investment research to the average investor and help broaden the awareness of the opportunities that exist in the inefficient micro-cap and small-cap equity universe and U.S Listed China stocks ("ChinaHybrids").
Alex Temiz – Alex is a 22-year old successful day trader who specializes in short selling stocks. Alex was able to grow his small account exponentially by narrowing in on a niche and scaling his trading strategy.
Loui – Loui (also known as @MonacoTrader) is a successful serial entrepreneur and an active trader, best known for turning 3 people start-up Venture Capital (VC) company into a 117 people enterprise within 5 years and exiting with a trade sale to a FTSE 100 company. Loui is also a highly successful and well known swing-style trader & shares his thoughts and trades live on his twitter account (@MonacoTrader).