At Traders4ACause, it is our goal to promote philanthropy within the day trading community. Many day traders are fortunate enough to have access to wealth and resources that most people can only dream of. We believe that this great fortune provides us with an opportunity to improve the lives of others and we are constantly looking for ways to make an impact in our community.
Every year, we team up with a few hand-selected charities to make a difference in the world. We do in-depth research on these charities to make sure we are making the most out of every dollar donated. One of the great charities we have worked with over the years is Honor Flight New England.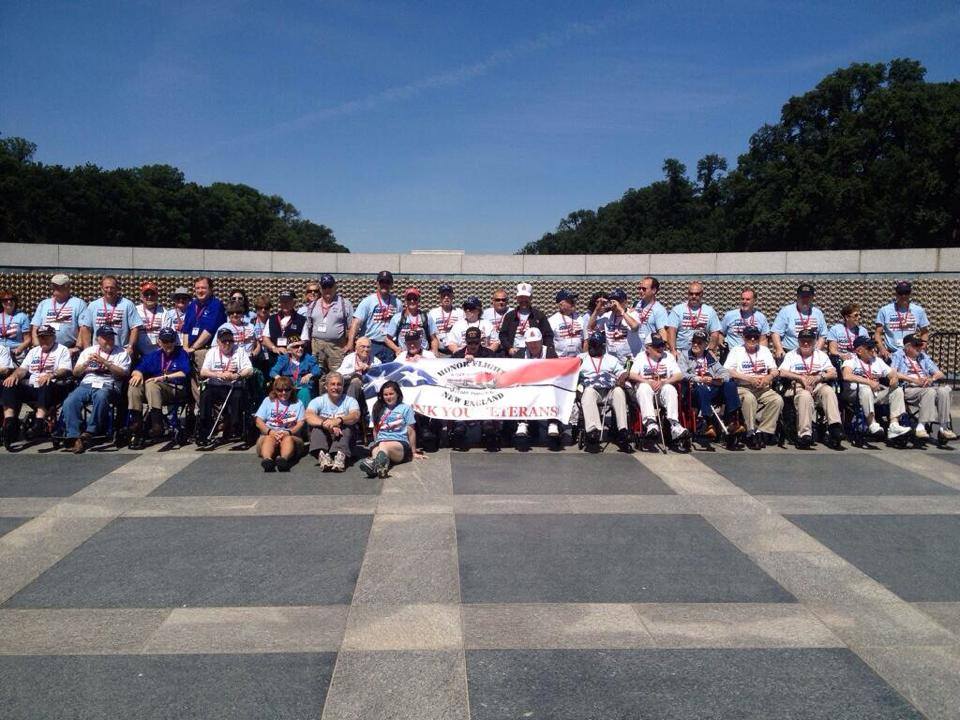 Honor Flight New England is a member of the Honor Flight Network, a non-profit organization dedicated to honoring America's senior veterans. The charity provides veterans with free flights to Washington D.C., where they can visit the memorials of our fallen soldiers. Approximately 500 WWII veterans pass away every day, and Honor Flight New England gives us the opportunity to honor our veterans for their heroic services.
Here are some statistics that show HFNE's impact since its inception in 2009:
The Honor Flight New England Memorial Pathway
In an effort to honor America's veterans, Traders4ACause has teamed up with Honor Flight New England for a unique project. We are proud to announce the launch of the Honor Flight New England Memorial Pathway.
The Honor Flight New England Memorial Pathway will be a memorial park located in East Providence, Rhode Island. The park will feature memorials for our fallen soldiers as well as a 1000-square foot custom brick pathway leading to the memorial.
All materials and labor for this project will be donated. All of the custom bricks will be donated by Traders4ACause and all of the labor will be generously donated by Conha Construction, Pavers by Pace, and the City of East Providence, RI.
Get Involved in the Project
We are seeking individual and corporate sponsors who are looking to make an impact on the lives of thousands of veterans. The Honor Flight New England Memorial Pathway will feature a 1000 square foot walkway paved with custom bricks. These bricks will be used to commemorate the dedication of our heroic veterans.
Sponsors can design custom bricks with three lines of custom text. Each custom brick will add significance to the park's pathway AND help Honor Flight New England transport more veterans to Washington D.C..
Here are a few examples of the custom bricks:


$100 Per Brick
Sponsor one or multiple bricks for only $100 per brick. ALL proceeds go directly to Honor Flight New England and will be used to provide more veterans with honor flights.

Choose 3 Lines of Text
Each brick will have 3 lines of text, with up to 20 characters per line. If you'd like to become a corporate sponsor, you can add up to 6 lines of text.

100% Tax Deductible
Traders4ACause is a registered 501(c)(3) and all donations are 100% tax deductible.

Brick Sponsorship Examples
Commemorate and Honor Flight
Commemorate a Veteran
Honor a Veteran
Pay Tribute to Our Troops