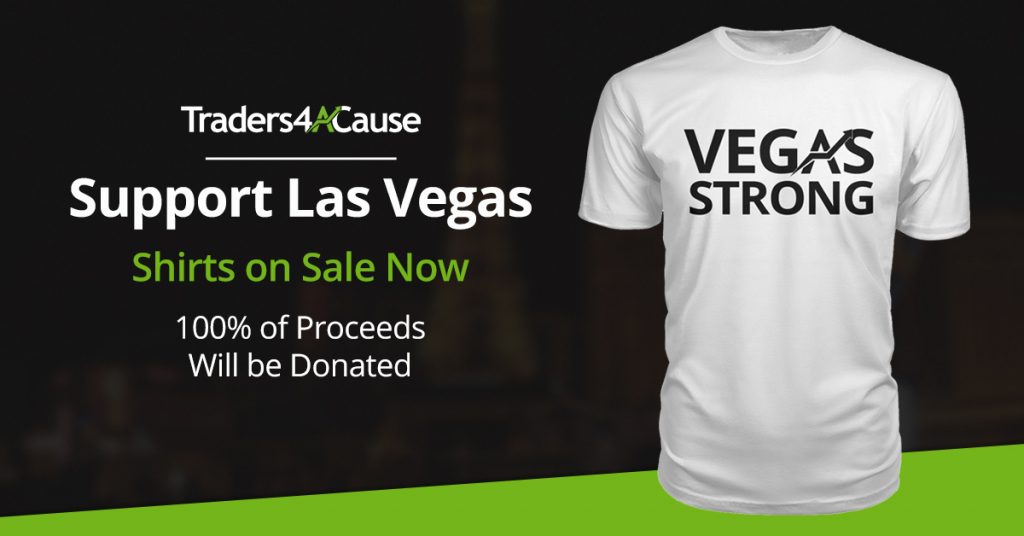 Las Vegas has always had a special place in our hearts. This beautiful city has been home to the Traders4ACause charity conference for the past four years, allowing us to raise over $500,000 for noble causes.
With the 2017 conference right around the corner, we were struck with the news of this weekend's atrocity. Words cannot begin to express our devastation as we attempt to make sense of this senseless act. Our thoughts and prayers go out to the victims and their families.
Finding the light in the dark is nearly impossible in situations like these, but the overwhelming response by the community has been encouraging. In the face of inhumanity, it's refreshing to witness the camaraderie, compassion, and generosity that follows. The actions of the first responders and selfless civilians serve as a reminder that a malevolent act will never overpower the benevolence of the human spirit. We are truly inspired by the magnitude of the relief efforts and we are committed to doing our part in healing the city.
Since its inception, Traders4ACause has been dedicated to helping those in need. Now, it is our time to give back to the city that has served as the platform for our charitable mission.
We will be selling "Vegas Strong" t-shirts to raise funds for the victims and their families. The shirts are being provided at cost and 100% of the proceeds from shirt sales will be donated. Additionally, the first $2500 in sales will be matched by a donor of the Traders4ACause executive committee.
For those attending the conference, we will have shirts available for sale at the event this Saturday. For those who are unable to attend, you can order shirts here.
We encourage everyone to lend a helping hand in any way they can.