This past September we were very fortunate to meet Sean Conley, a Research Analyst at GiveWell. He presented at our Second Annual Charity Conference and Golf Tournament.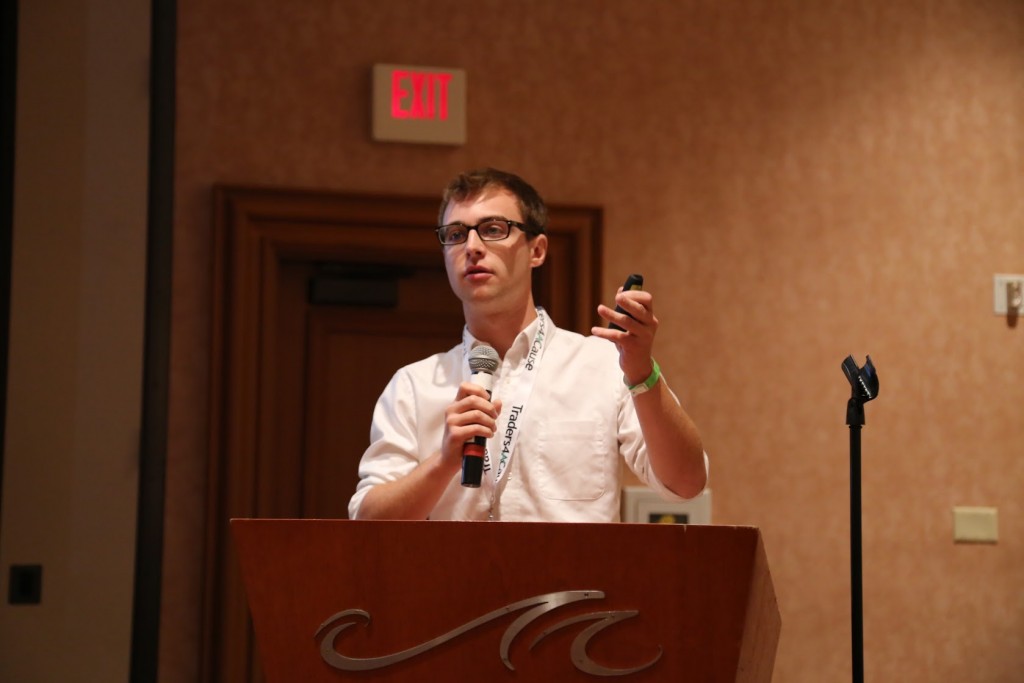 GiveWell's mission is to find outstanding charities and to publish the full details of our analysis to help donors decide where to give.
After raising over $175,000 at this year's event, GiveWell, one of our beneficiaries, received $85,000!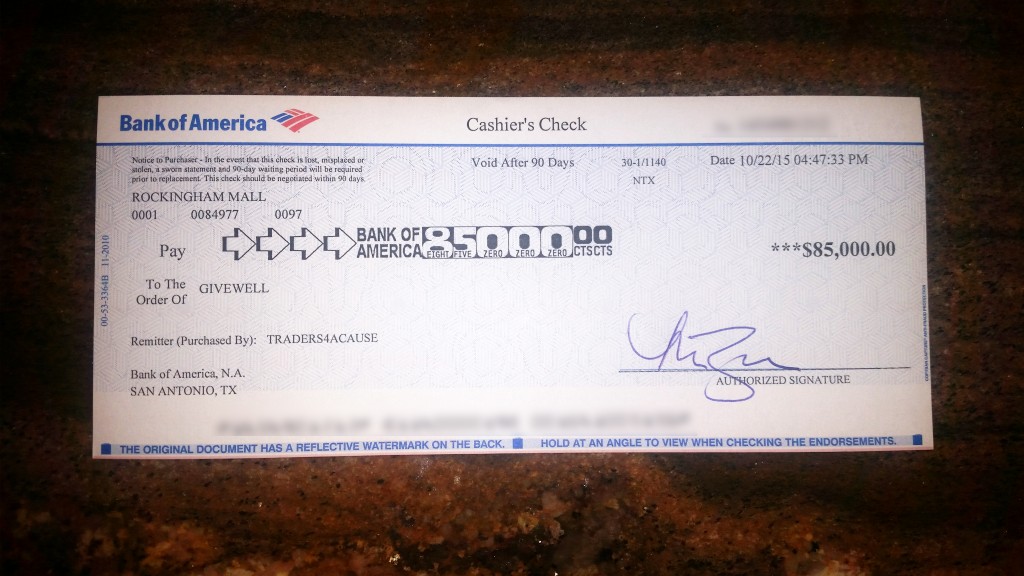 GiveWell was founded in 2007 by  co-founders working at hedge fund who had some extra income to donate. They wanted to do as much good as possible but had trouble getting good information. They quickly realized that researching these charities is a full time job. That's when they started GiveWell.
GiveWell:
Tries to apply the same rigorous analysis from the financial world to charities
Provides in depth research to find outstanding charities.
Don't rate every charity, just try to find the best giving opportunities
Website, extremely transparent, extensively cite all of their research
They publish all of their research and reasoning on their site so anyone can vet it.
Although they started researching domestic and international charitities, they're now focused on just international ones. Many problems are so severe in foreign countries, so they've found you can make a much bigger difference overseas.
The best part: They have a set of core donors who believe strongly in their mission and pay their operating costs.
To really dissect exactly what they do I think it's best to take a look at a case study we were informed of at the Traders4ACause event in September.
When Sean was presenting at our Las Vegas event, he explained the case of a charity called PlayPump. I hadn't heard of it and initially thought it what brilliant idea! PlayPump is a Merry go round that pumps water while children play. Not only does it provide water for the village, but it helps kids exercise and have fun! This seems like something that would be easy to raise money for and a great cause to ensure more water.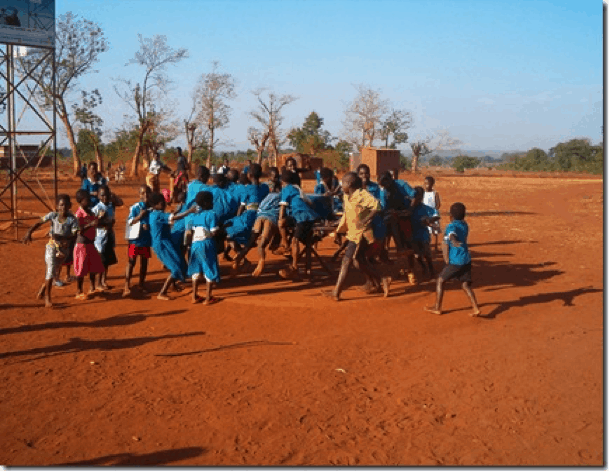 Well, there was a reason why Sean brought this up as a case study:
$10 million from U.S. Government, $5 million from Case Foundation
Announced by Laura Bush at Clinton Global Initiative
World Bank Development Marketplace Award
Media attention from the BBC, PBS
When the PlayPump was researched further, it was found that when the kids stop playing, the women do all of the work (look in the back ground of this picture).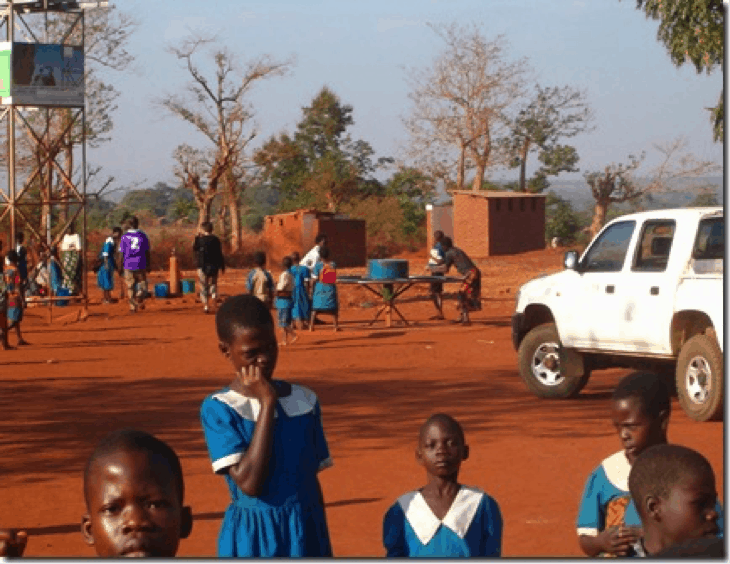 PlayPump had ripped out their original pumps and the people wanted them back. "We prefer the borehole we had before" said one local.
They took it a step further and had one contender try to fill up a bucket with the new PlayPump "system," which received millions and millions of funding. It took three minutes with the new way vs. the old system, AfriDev, which took only 30 seconds.
This is a story not only of a charity not helping but it's one where the charity actually harmed the people it wasn't trying to serve.
As Sean said:
"PlayPumps wasn't a small unknown organization. It received awards and recognition from some of the largest and most reputable institutions in international aid"
"I think there is a very simple moral to this story: Good intentions are not enough to make a difference. The people who designed PlayPumps were good people, with good intentions, but the outcomes were lousy."
The charities that sound the best don't always help the best. It's good to know which ones FAIL because it allows money to move onto other BETTER ideas. A lot of the time, no one ever finds out if they actually DO work or not. GiveWell tries to identify which programs actually make a difference.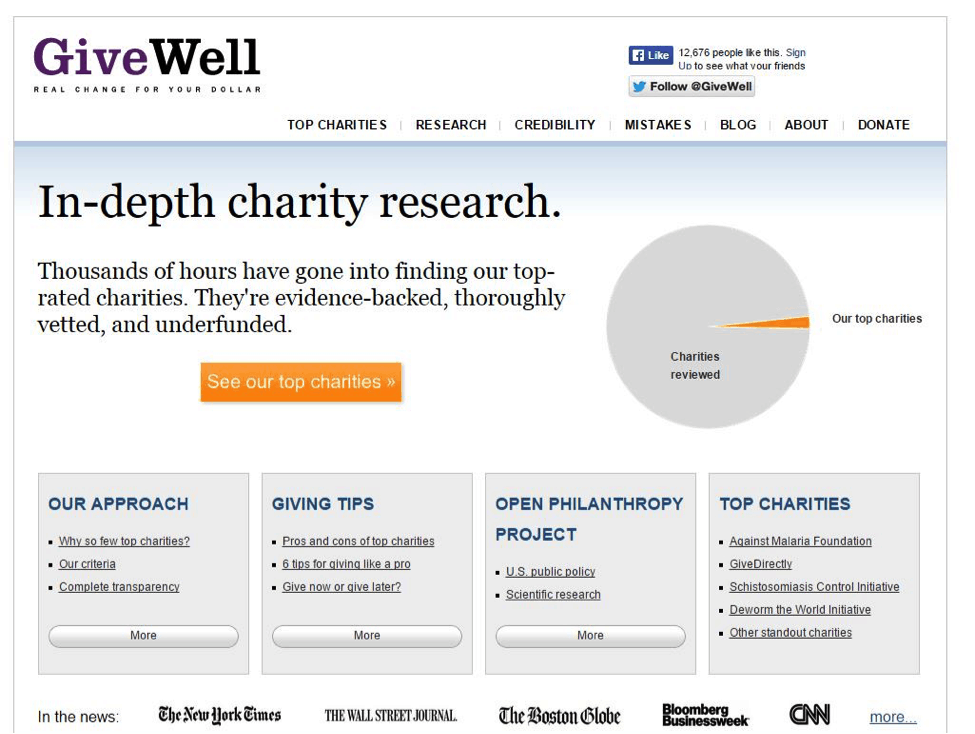 If you have any questions about GIveWell feel free to leave comments below!
Thanks to each and every one of you who help support the causes this year! Make sure to also read about the $67,000 we raised for BCRF.
We look forward to seeing you all in 2016!
Thanks for reading
– Nathan Michaud (Traders4ACause President)